Newsletter August 2019
By: Elemental Fitness Ltd blog, Newsletter, august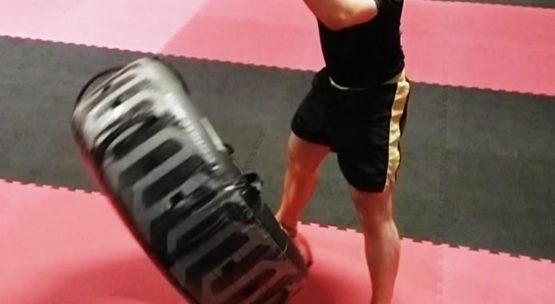 Summer holidays, baking heat, beer gardens and barbeques. Training and leading a healthy lifestyle around this time can be difficult with all these temptations and excuses at your disposal.
However, many of you have powered through classes and sessions with the intense heat of our sun, which feels like it has relocated itself in the gym roof. Saying no to family and friends' invitations to ingest the liquid wonderment that is an ice-cold ale and instead opting for a refreshing blueberry and kale smoothie (maybe). Swapping the lightly overdone burger from the BBQ to seared asparagus with low-fat hummus, even knowing it will make your wee smell funny.
This is to those that know training and looking after yourself means more than just a hobby or a chore – it is a way of life, one that extends it and improves it.
But... sometimes it is nice to put your feet up, sit in the shade, grab a pint and a burger and relax - we're only human.
!!The top positions are in for July Challenge!!
First place is Ben Turpin with a score of 15.1 in second is Craig Pepper with a score of 14.5 and third is Jack Massey with a score of 13.8. Check out all the final positions here on the challenge page.
Well done to all that participated and good luck in the August challenge. Here is where you will find all results throughout 2019 and the previous year's winners.
August's challenge has been planned and will be a circuit based on the warm-ups of previous challenges. Many clients in the past have stressed that the warm-up was usually harder than the challenge itself which made us think about putting the most intense ones together in a lovely circuit to test your fitness.

More Changes to the Gym

Recently Elemental Fitness has had its biggest changes since we set up shop back in 2013.
With help from the Gough and Kelly team next door they have laid a grass track to help with keeping the prowler from tearing up the carpet and hopefully making it slightly easier to push (this means personal bests should be smashed now).
Other changes include more resistance machines and larger squat rack and an Olympic lifting area to help with those big heavy lifts. We even have more pieces of equipment coming through the door daily. To capitalise on this get a PT session booked to test out the new equipment and get those goals achieved!

James Hutchinson New PT

It is now official. James Hutchinson is a full-time member of Elemental Fitness bringing his knowledge, skillset and experience to help build and take EF to the next stage.
Here is a blog by James giving you an insight to what he has done and why being a PT is a passion for him. And as an exclusive offer for a limited time we are giving 50% ten sessions with James – offer code in the blog.
Nutrition Help

Have you heard the saying that for the body you want and to be fit and healthy its 20% exercise and 80% nutrition? Whether that holds merit or not it is true that you need all aspects of your lifestyle to be balanced.
Therefore, we are offer members of Elemental Fitness a little helping hand with a handy little PDF that explains how to create a healthy balanced diet with examples and a neat little equation that will figure out what you total daily expenditure is and help build a simple programme around it.

As always, we will explore ways of improving this feature in the future to make the experience more tailored to our members.
When deciding where you should train and when to hire a personal trainer how did that process go?
Most likely you searched online clicked on a few links a scanned a few things like trainers, class times, prices, maybe looked at a few pictures to get an idea of what the place looks like and its patrons?

From there you will extensively look through reviews. Because you want to hear what others had experienced and how they feel about their gym. This is where we want you, our valued members, to help.
By leaving a review on our Facebook page it gives others a reason to join our esteemed gym and martial arts club. To help with this please go to our Facebook page and click on reviews to leave one.
Thanks for all your support!
Catch up on some interesting topics among other things our staff and clients have written about.
New trainer James gives us the reasons why having a P.T is the best way to train.

Discounts for block bookings, direct debits and claim back VAT through a business!
If you are interested in getting more discount from block bookings become a member of the EKA to earn up to 20% off!