​April 2020 Elemental Fitness Challenge Rules
By: Elemental Fitness Ltd elementalfitness, personaltrainer, homeworkout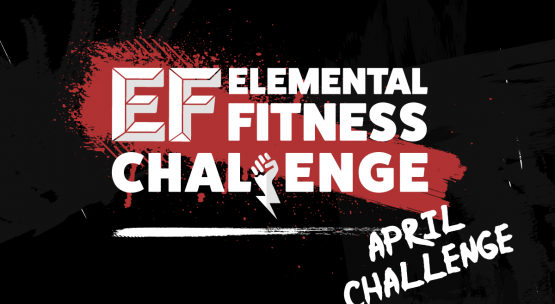 For April's challenge we will see who can last the longest in self-isolation without resorting to eating toilet paper… only joking… like 95% of the population - we don't have any.
The real April challenge will be a full calisthenics circuit, all body weighted exercises to push the limits of the body.
Warm-up
30 seconds of each done at reasonable pace on the spot:
Jogging
Start Jumps
Heel Flicks
Start Jumps
Knee High Jogging
Star Jumps
Sprawls
Star Jumps
Sprints
Star Jumps
Challenge:
20 repetitions of each in order then restart and do 15, 10 then finishing with 5

Press ups
Squats
Press Plank Shoulder Taps (2 taps equal to 1 count)
Lunges
Mountain Climbers (2 leg movements equal to 1 count)
Cossack Squat (2 movements equal to 1 count)
1 minute of each in order then restart and do 45, 30 and then finishing with 15 seconds (deviate or stop the exercise the timer will pause for that exercise – not the overall time however):

Hollow Hold
Bear Crawls (4 steps forward 4 steps backwards – repeat)
Bicycle Crunches
Side Star Plank
Final part to the challenge will be 25 burpees. Fastest time wins, enjoy!
Don't forget to keep visiting the leader board for regular updates